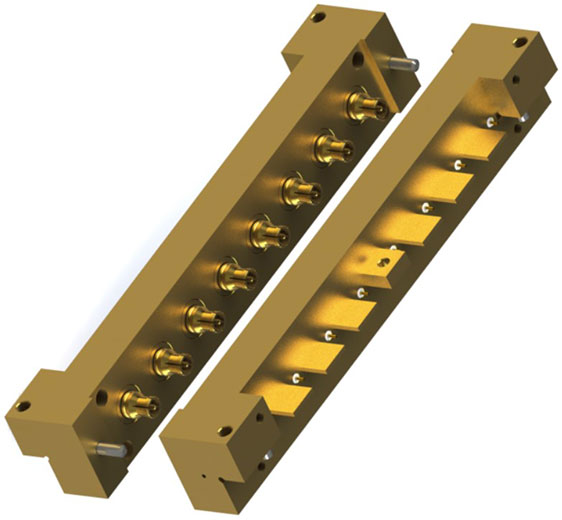 Peculiarity:
SLK introduces Board to board Multiport Mini-SMP connector which Customized development according to customer needs. Different mounting type and number of channel ports which be developed according to the space size of PCB board end. The SLK has high frequency signal transmission technology with welding and welding free types.Board to board multi-channel connector has Tolerance Compensation and axial tolerance compensation and radial tolerance compensation function. Blind insertion and matching can be realized in the limited narrow space. Provide longer life of mutual matching cycles when the adapter is used for connection between the two boards. When the connector of the low life contact is damaged, it can be replaced to reduce the production cost of the enterprise and make better use of the earth resources.
SLK PARTS NO.:
| | | |
| --- | --- | --- |
| T-5MPM28S-P98 | T-5MPM28S-P98-001 | T-5MPF06S-MPF-005 |
| | | |
Markets & Applications:
Superlink's ssmp new line of single port, two-port, and four-port PCB surface mount connectors are ideal for high frequency printed circuit board applications where precision is key. E-communication are rapidly gaining momentum. Superlink Mini-SMP interface is a micro-miniature interface , approximately 69% of standard SMP size,It is commonly used in miniaturized high frequency coaxial modules and is offered in both push-on and snap-on mating styles.It mainly for high-speed signal transmission. Mainly used for Test & measurement、Highly shielded interconnect for high data rate applications、Defence or aerospace applications、Optical module component test and so on.
Usage Scenario: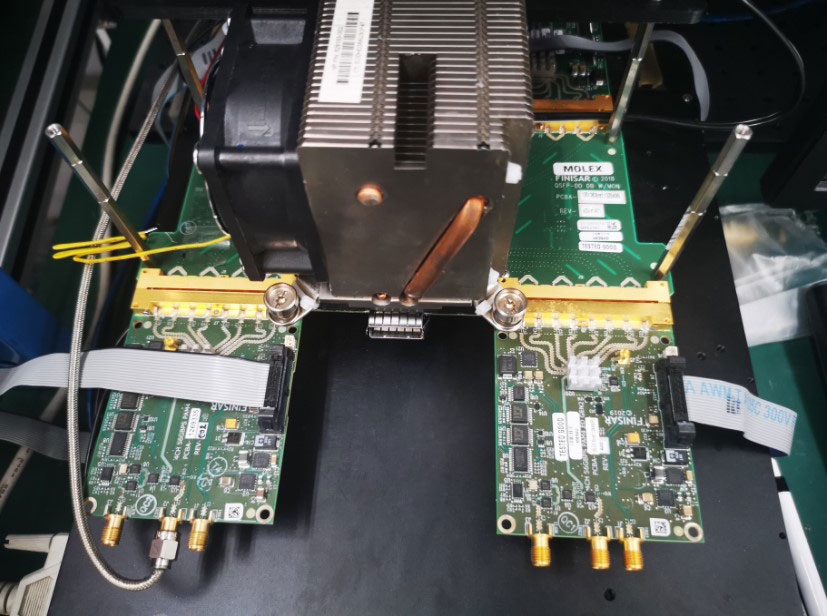 Product Parameter:
Electrical Performance
Mechanical Capacity
Frequency Range:65GHz
Insertion Force -SB:<2.5 lbs
Characteristic Impedance:50Ω
Insertion Force -FD:<4.5 lbs
Voltage Rating:35V
Pullout Force -SB:>1.5 lbs
Dielectric Withstanding Voltage:>500V
Pullout Force -FD:>6.5 lbs

VSWR:

<1.20 (@~18GHz)

<1.25 (18~26.5GHz)

<1.30 (26.5~40GHz)

Axial Misalignment:<0.1mm
Radial Misalignment:<3°
Durability -SB:>500次
Durability -FD:>100次